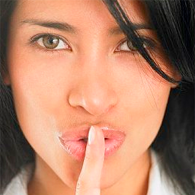 By visiting our website you are agreeing that you have read, are fully aware of and are in agreement with this entire web page. The following are definitions that apply to our privacy policy and disclaimer statement:
Disclaimer Statement - a phrase used to indicate the statement explaining the kind of agreement a web site visitor and website owner have as well how information is collected from a web site visitor and in what way it is used.
We, Us, I or viningsdentistry.com - associates, members, employees and owner(s) of https://www.viningsdentistry.com, and the office "Vinings Center for Dentistry".
The user(s) / The viewer(s) - that person, persons, group, groups, party or parties which view(s) or interact(s) in any way with this website (https://www.viningsdentistry.com).
General Disclaimer Statement
This website is for informational use only and should not be used as medical advice, nor is it intended to be used as such. Statements on this website are given only to help in making the choice to use our office as your general dentist or/and cosmetic dentist and provide our contact information. If you are having a medical emergency you should contact your nearest emergency care center.
General Privacy Statement
We will not sell the name or any personal information of our viewers to any third party. All information gathered from users is only used to conduct our website and our business needs. There are times when certain information is given out to third parties we have a direct, working relationship with because we are required to do so in order to run our business or provide our services. Therefore please do not send us information or data you do not wish others to have access to, whether by e-mail or through the use of electronic forms originating from this website.
Additionally, because our information is stored on a third-party web site server we cannot guarantee that it will be 100% safe at all times. No website can give you a 100% guarantee on that because, when using the internet there is always a certain degree of vulnerability present.
What information we gather
Information is gathered from web site statistic scripts and programs (information about traffic and use of our website), information gathered from sites navigated from to get onto our website, and information sent to us through emails and online forms, scripts, and programs.
Out-bound links
Out-bound links (links to third-party websites) included on this website are provided as information for the use and convenience of site visitors. The appearance of a link on pages within our website does not constitute an endorsement or recommendation by us of the third-party, nor should a link to a third-party website be in any way interpreted to imply that the site referenced has any relationship with us. Therefore we are not liable for any damages or harm potentially caused or as a result of third parties we have linked to. Usage of these links is at visitor's own discretion.
Third Party Ads
Third party vendors (such as Google, Yahoo, Bing and other websites) may show ads for our website or office. These vendors may use cookies to serve our ads. These cookies may be used on and off our website. Vendors may also use cookies to display ads based on prior visits to this website. As a user you many opt out of third party's use of cookies. To do so visit the Network Advertising Initiative opt out page.
Changes to the Disclaimer Statement
At any time we have the right to make any changes to this document we deem suitable, and at any time. It is strictly the responsibility of the user to keep himself or herself up to date with what may be written in this document at any given time.